About
Hello, I Jayed Ahmed have been working as a Web Developer & Digital Marketing Strategist at Ka Kha IT since 2014. I have successfully developed 70+ websites, 10+ software and a significant number of online marketing funnel and strategies. My work in Marketing Funnels and Strategies have been helping many companies to achieve their expectation. I have worked in various freelance marketplace and projects as well as managed Web Hosting Server and solved various problems related to Websites, Softwares and Servers. Furthermore, I am an expert in finding the problems of a marketing campaign, which hampers the selling of products.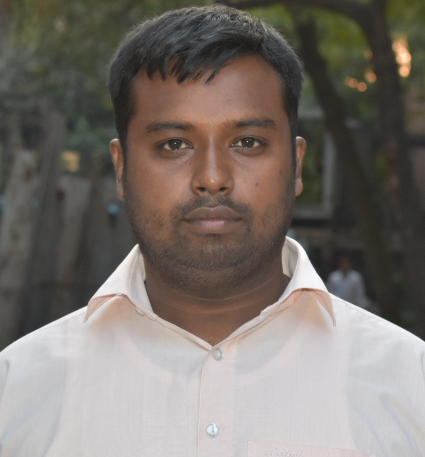 Web Developer & Digital Marketing Strategist
Here are some personal and contact details. I am always avilable on the below platforms to talk about works and creative tasks.
Marital: Single
Skype: Jayed Ahmed
Phone: +880 1761 246 100
City: Dhaka, Bangladesh
Nationality: Bangladeshi
What's App: +880 1761 246 100
Email: rzayedahmed@gmail.com
Freelance: Available
Facts
I have developed many websites of different platforms and softwares important in various businesses. I have worked in many projects throughout the world and managed many clients who are satisfied with my works and other qualities.
Skills
Skills are expertise and talents which you gather through different ways in your life such as study, training, traveling etc. Here lies some skills of me regarding my job. I am learing always to improve my skills and increase my experience.
Different Marketing Tools 85%
Resume
Here are some important instutional steps of my life and some work experience which are really important to explain my position and experience in the platform of Web Development and Digital Marketing.
Education
Bachelor of Science
2015 - 2020
Dhaka University, Dhaka, Bangladesh
Web Development
2015
BITM (BASIS Institute of Technology & Management), Dhaka, Bangladesh
Digital Marketing
2015
BITM (BASIS Institute of Technology & Management), Dhaka, Bangladesh
Professional Experience
Web Developer
2015 - Present
Ka Kha IT, Dhaka, Bangladesh
Server Administrator
2016 - Present
Resell Host, Dhaka, Bangladesh
Web Developer
2019 - Present
Priyo Canvas, Dhaka, Bangladesh
Portfolio
All
Website Development
Software Development
Digital Marketing
Online Ads
Services
I am a Web Developer. For this, all of my services are related to web development. I provide serices on Website Development in PHP, WordPress Site Development & Customization, Any kinds of Software based on requirements in PHP, CMS Development in PHP, Bug Fixing, Payment Gateway Development & Integration etc. I am also expert in Digital Marketing and SEO(Search Engine Optimization).
Contact
Feel free to contact me anytime. I am always available at the below places to answer your question. You can also send me any message or query by the below contact form.